If it's too good to be true, it is probably a scam!
It seems like hackers have moved on from the scam asking us vote for them in a social media contest to a new tactic on IG.
Being promised cash for guessing the right answer of a riddle in your DMs means you are being targeted.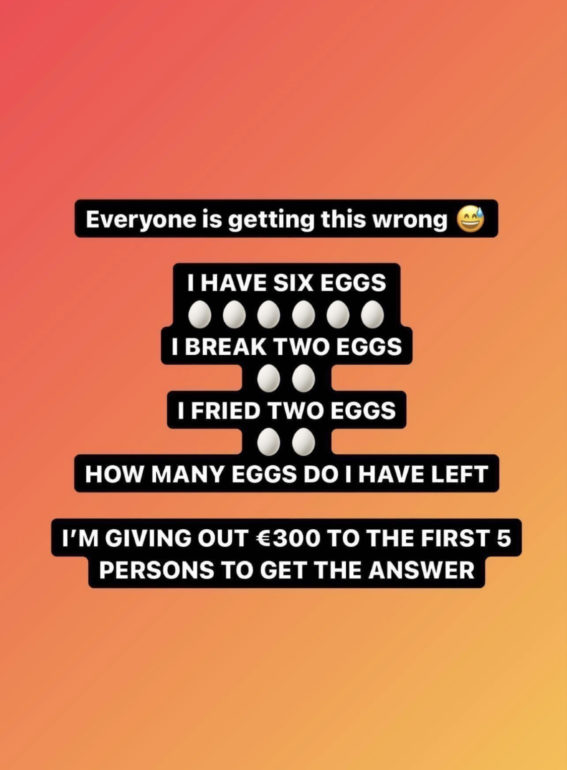 The answer is obviously '4' but it won't win you €300.
Let's be honest who has €300 to give away to 5 random people for guessing an egg riddle?
If you are wondering what will happen should you reply read on.
We did it so you don't have to. 

Unfortunately hackers and scammers are here to stay. They will continue to try and find new ways of tricking us into getting scammed.
If you haven't done checked out our four step checklist for protecting yourself from hackers now is a good time to do it!
Remember to never let your guard down. And if you want a legit way of getting your hands on some cash money check out our competition section, there are plenty of ways to win with Vibe!
Did you get the egg riddle in your DMs?