Vibe FM's car stickers are here to make you winners!
Your chance to win €500 is officially here with our new Vibe FM car stickers.
Our eyes will be out on the streets of Malta & Gozo to spot cars with the new purple and green stickers.
Winners will be announced on air but have a time limit to call the Vibe FM studio on 21376137 to claim the cash prize of €500.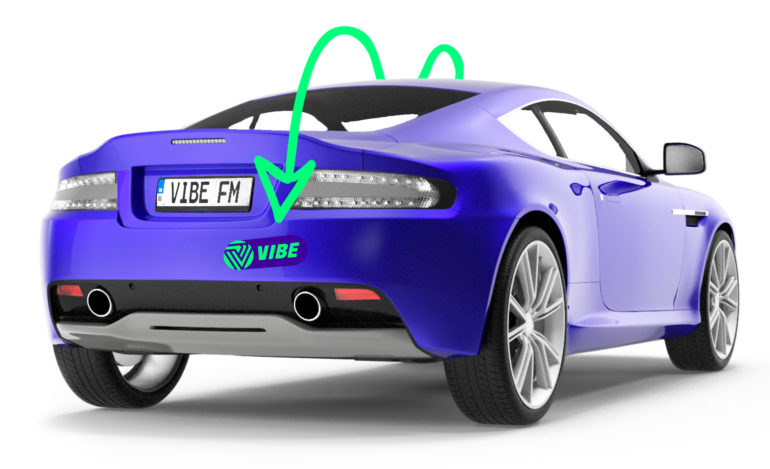 This means it's very important to listen to Vibe FM as much as you can everyday!
Head over to any of the outlets below to get hold of your sticker today:
ATTARD
Distinct Homes
BIRKIRKARA
Adidas
Disrupt
Eurosport
PhoneREFIX
GOZO
Adidas (The Duke Shopping Mall)
MCAST – KSM Representatives
Distinct Homes
HAMRUN
Top Choice
MOSTA
MCAST – KSM Representatives
Eurosport (Pama)
MRIEĦEL
Greens Supermarket
PAOLA

MCAST – KSM Office
Pull and Bear
Ultimate
Eurosport
QORMI
Solartech
Ulimate
SAN GWANN
Pet Nutrition
Lourdes Opticians
Once Upon A Time
Ultimate
SANTA VENERA
House of Flavours
ST PAUL'S BAY
Health & Co
Melita
Top Choice
SLIEMA
Adidas (The Point)
Bershka (The Point)
Disrupt(The Point)
Pull & Bear (The Point)
Sketchers (The Point)
Solaris
Stradivarius (The Point)
ST JULIANS
Adidas (Baystreet)
Aldo (Baystreet)
Marks and Spenser (Baystreet)
Sketchers (Baystreet)
SWIEQI
Greens Supermarket
VALLETTA
Embassy Cinemas
Solaris
Pull and Bear
Top Choice
ALL OUTLETS
Melita
Maypole
Now… slap it onto your car, listen to Vibe FM as much as you can and cross your fingers! Good luck!