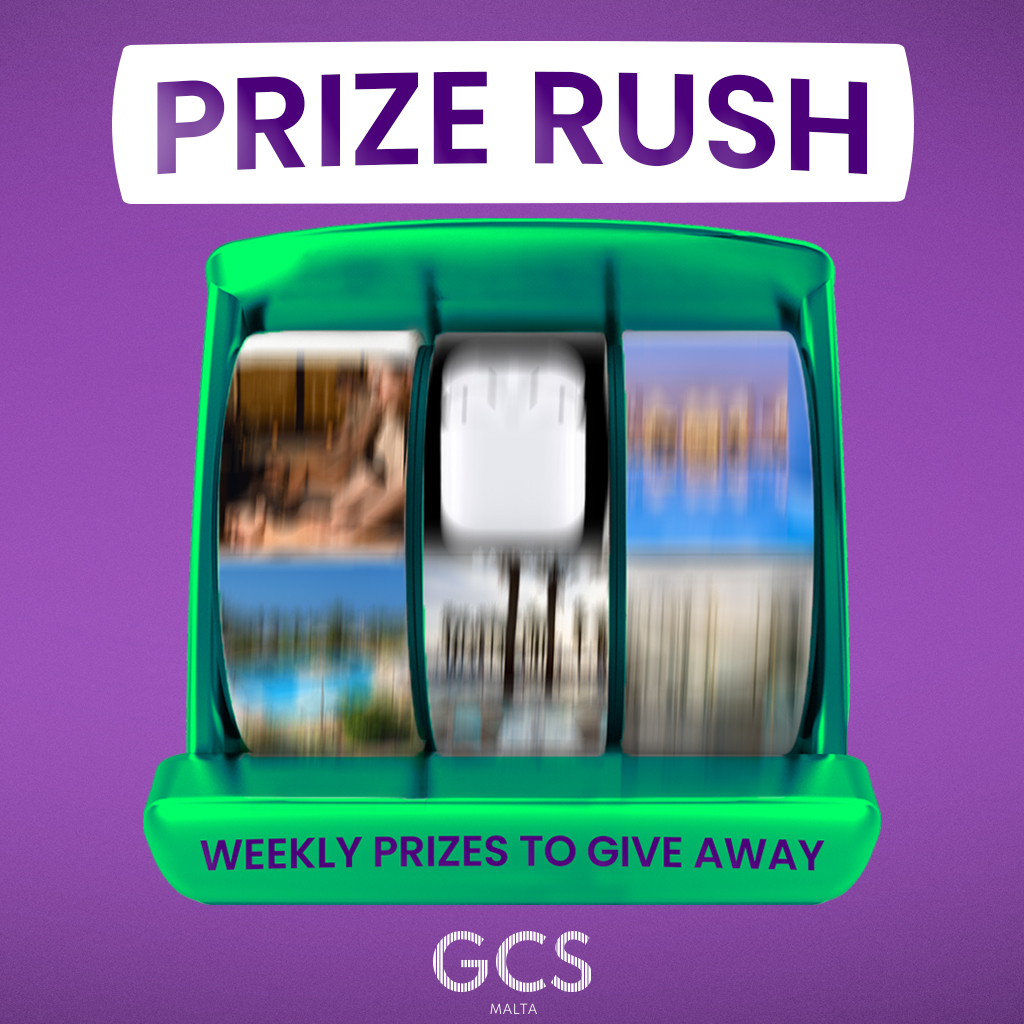 Prize Rush with GCS Malta
PRIZE RUSH IS BACK!!
New Prizes to be won every week! 
Register in the form below. You can find the clue over at @gcsmlt Instagram Page and keep your fingers crossed for The Drive Vibe's call.
Participate
Terms & Conditions
Participate
Terms & Conditions
Promoter
The Promoter of this competition is Vibe FM, which operates under the name of Capital Communications Ltd.
Sponsor
The Sponsor of the competition, who will be providing the Prize is GCS Malta
Timeline and Mechanics
The competition takes during The Drive Vibe.
A participant has to look out for the clue on GCS Malta Instagram page. The Drive Vibe will call a registered participant and put on air. The participant has to give the correct answer from the clue. The final competition will take place on the 13th of October 2023. 
Entry Platform
Online entry via registration on vibefm.com.mt/win
Entry is free. All applicants must be aged 18 and over, and must be residents of Malta at the date of their entry.
Employees of the Promoter or Sponsor and their immediate families may not enter the competition.
We reserve the right to reject any entries that are incomplete, incomprehensible or otherwise deficient.
The Prize
 A different prize will be announced each week until the 13th October.
No consolation prize or cash alternative will be given.
The Prize does not include vehicle licencing and insurance in accordance with the Laws of Malta 
Data Protection
Names, email addresses and/or telephone numbers need to be collected and used to process entries.
Winners details will be given to the prize provider to arrange for delivery of the prize. You also agree that we may film/photograph you in connection with the competition and/or prize if you win.
Your details may remain stored after the end date but will not be used for marketing or any other purpose.
Intellectual Property
By entering this competition you are consenting to our use of your entry both to publicise this competition online and on-air.
This means that we may use all names, images, descriptions and photographs without paying you and without any restriction.
Miscellaneous
Entries that do not comply with the outlined Terms & Conditions will not be accepted and you may be disqualified if we think you have breached them.
Any decision taken by the judging panel is final and cannot be disputed.
Should you be asked to be on-air you must not make any inappropriate or offensive statements, and we reserve the right to terminate the phonecall if you appear to be incomprehensible, inaudible or if you appear to be driving, intoxicated or likely to cause offence to our listeners.
As far as it is lawful to do so we exclude our liability for any losses suffered in connection with the competition/ the prize.
We may cancel / amend /suspend the competition if we need to do so due to circumstances outside our control.