Another week, and another spicy and high-octane week at the Love Island Malta villa has ended.
We have now reached the halfway mark, and A LOT has happened, so here's a roundup of this week.
In typical Love Island fashion, the week began with drama between Dale and Nicola (again).
The emotions were very high between the two.
Nicola was finding it very tough to decide about her future with Dale, whilst the other was very upset about what happened.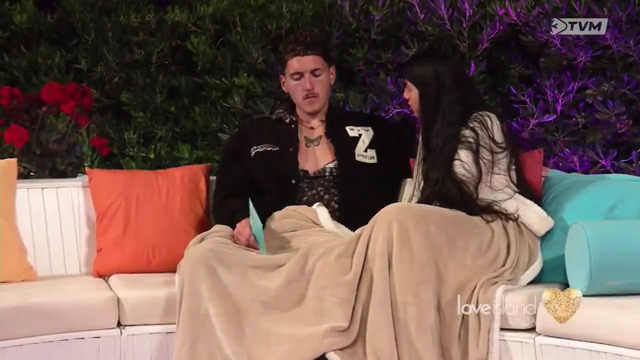 Sports day was the first challenge of the week where the islanders divided into two teams.
Sven, Andriy, Chelsea, Kyle and Shanice assembled as the five S.A.C.K.S.
Allen, Dale, Timmy, Nicola, Gabrielle and Marie were on Team Peach.
From tug of war, plank walking, football darts and golf, it was absolute chaos from start to finish.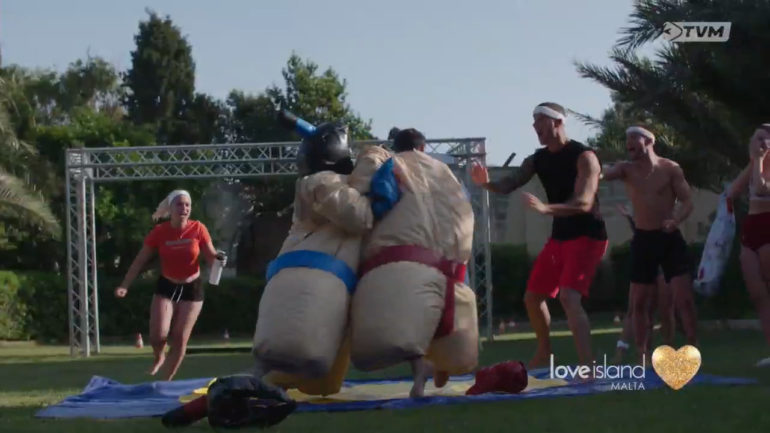 Dale and Andriy even fought each other in a sumo fighting match and I would lie if that wasn't planned all along.
It was very close to predicting, but Team Peach won.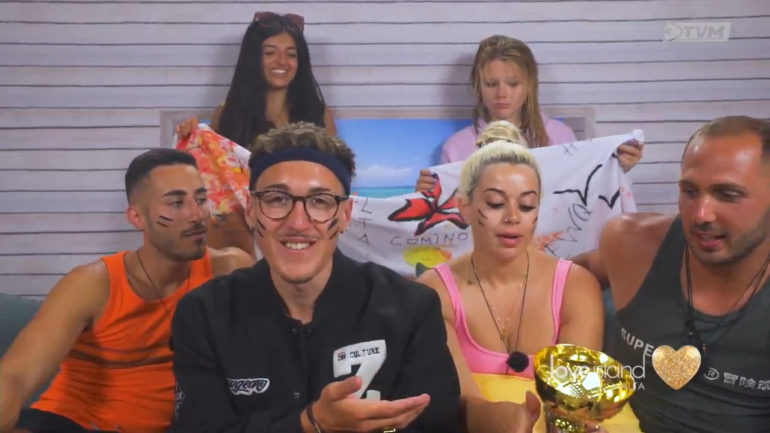 Monday's episode began with a challenge that took the islanders back to their childhood.
Based on the pictures of them as kids, they had to guess who was who.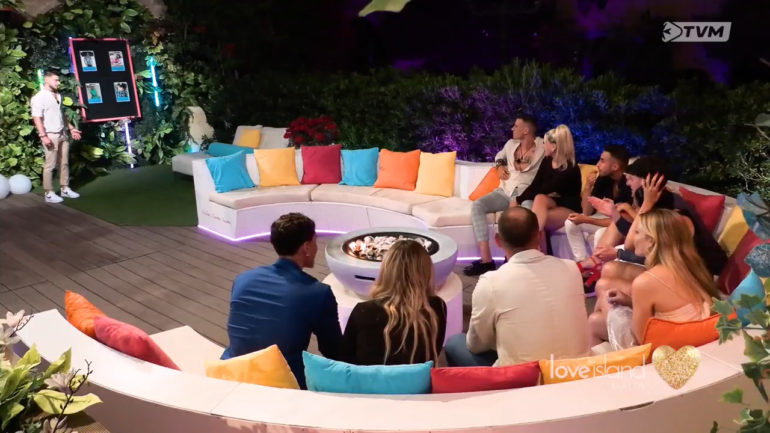 When it was Andiry's turn to decide, another bombshell entered the villa, Rani who is 24 and Norwegian.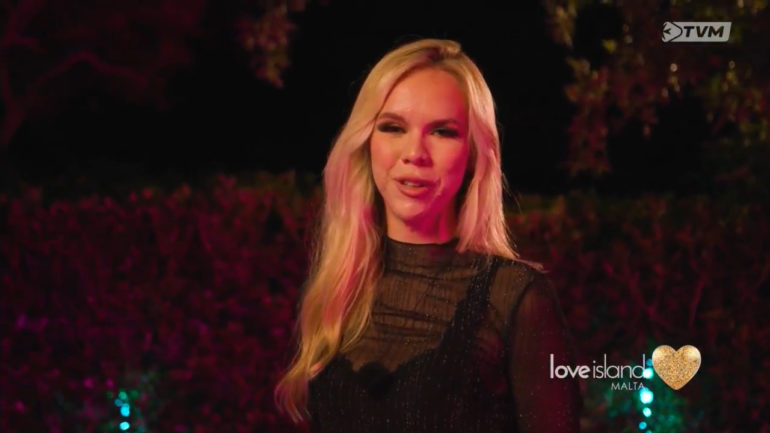 The public voted for Chelsea as Malta's favourite islander which made her quite emotional.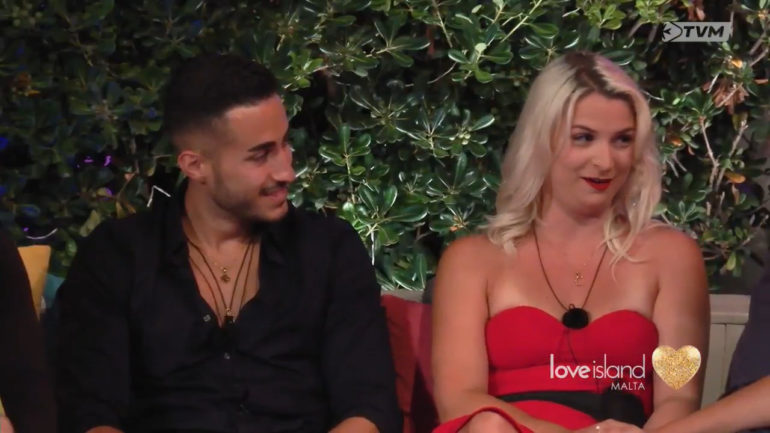 Elimination then occurred with Timmy, Shanice and Gabrielle being chosen as the least favourite islanders.
I'm pretty sure everyone did not expect Gaby to be picked!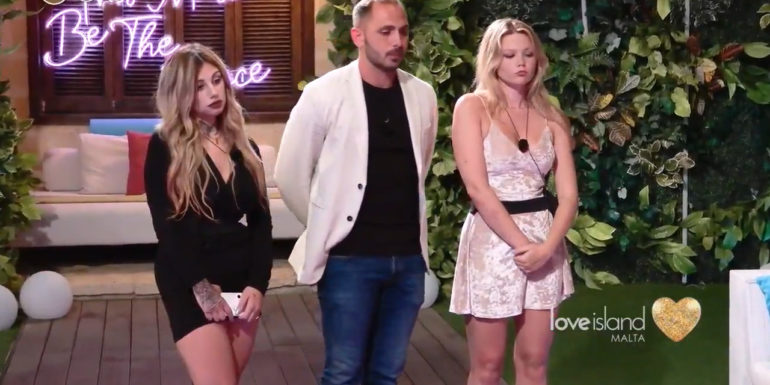 The islanders had five minutes to decide who to pick where we eventually had to say goodbye to Shanice.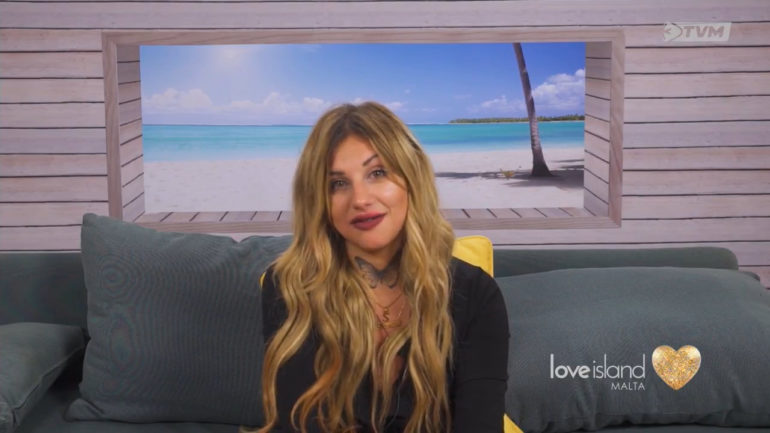 The boys then took part in the undercover challenge, one of the most hilarious we have seen so far.
They had to perform several random challenges on the unwary girls ranging from easy to difficult.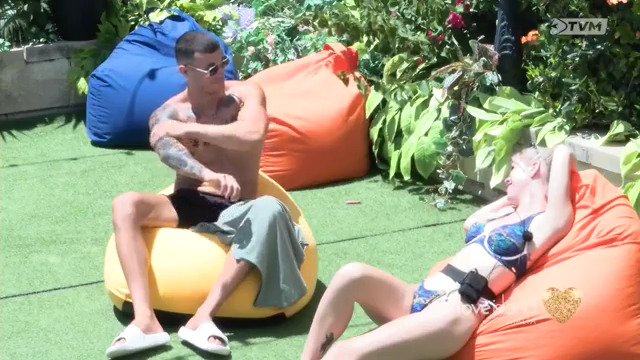 Just like every bombshell, Rani had to choose three boys to date. 
She picked Dale as her first choice, with Andriy and Allen following suit.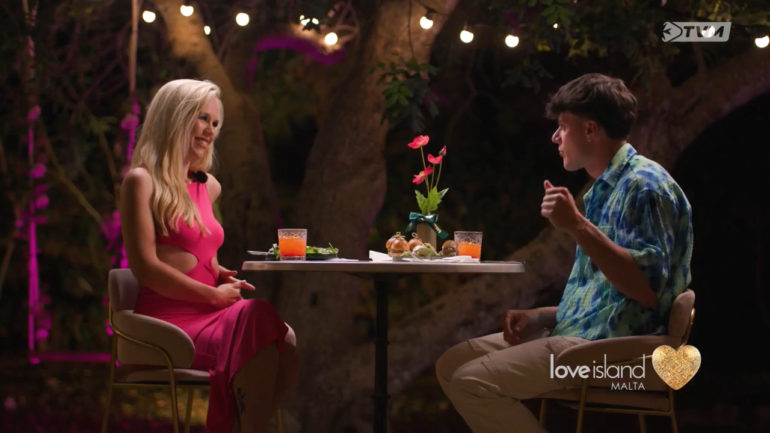 Nicola finally decided that she wanted to be with Dale again and made her feelings clear to Andriy.
She did so in front of the boys, leaving poor Andriy embarrassed.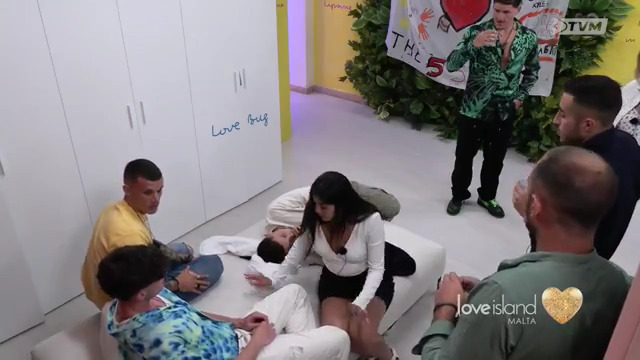 In what proved to be a big surprise, Rani announced that she would leave, less than 2 days after she entered the villa.
Rani had to travel abroad due to a medical issue and we wish her the quickest possible recovery.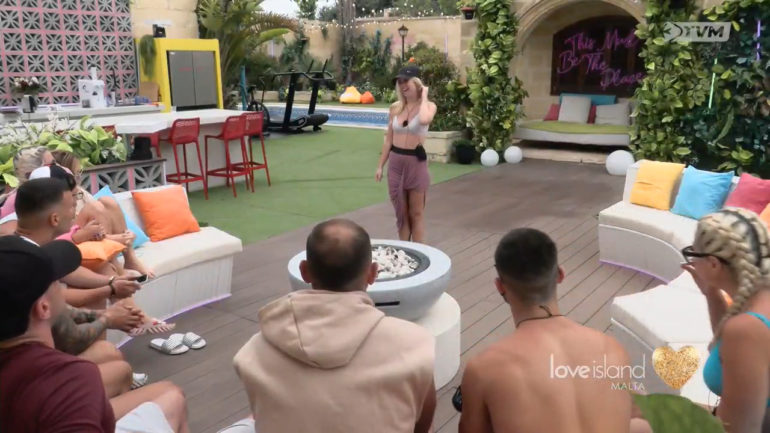 Shortly after, Allen received the devastating news that his grandmother had passed away from leukemia.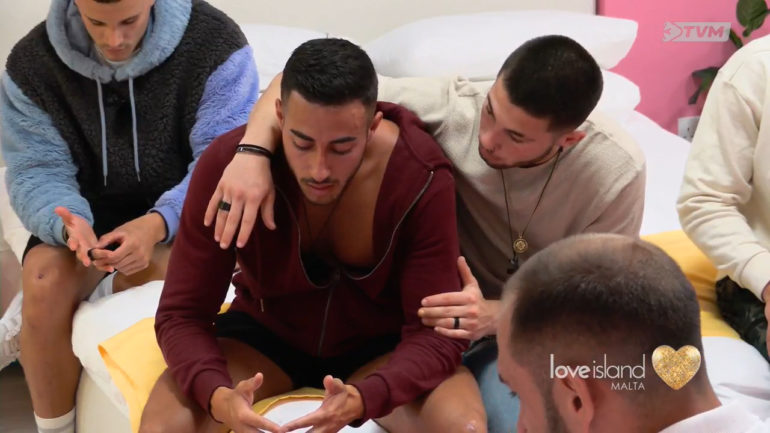 Allen was brave enough to stay there, because I would have left easily if I were in his shoes.
On behalf of the entire Vibe team, we send our sincerest condolences to Allen and his family.
In the following episode, the islanders picked Sven and Gabrielle to go to the mysterious hideaway.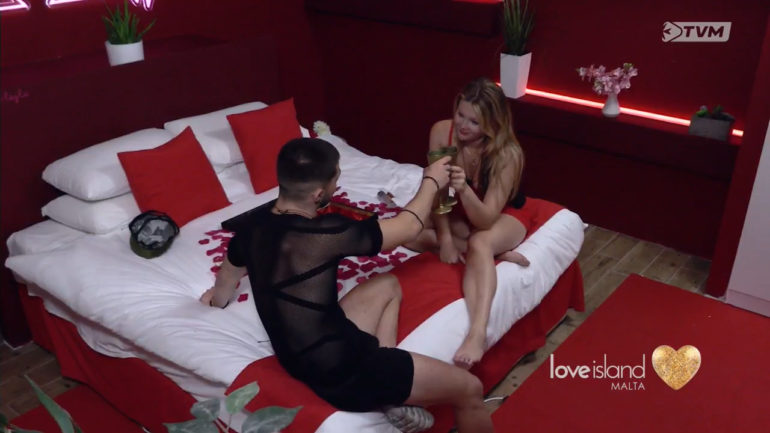 Both quickly enjoyed themselves like young children as Gaby said and even poked fun at the whole experience.
For their reward in winning the undercover challenge, Kyle and Allen took Marie and Chelsea on a double date.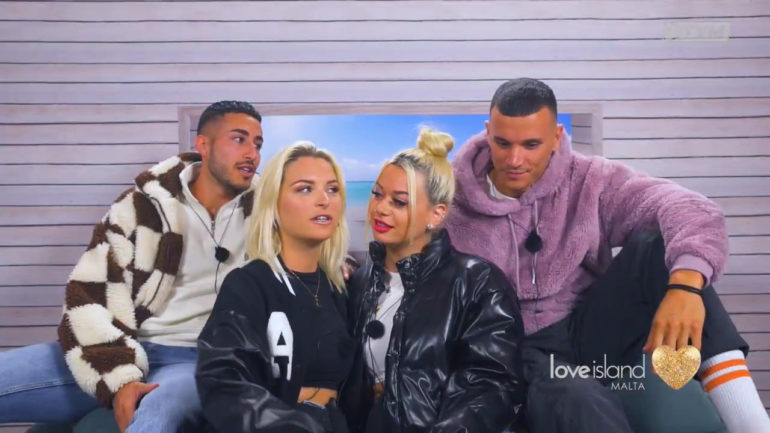 They thought they would be treated to fancy food and cocktails at their disposal.
But they couldn't be more wrong because on this double date, they had to make and cook pasta from scratch.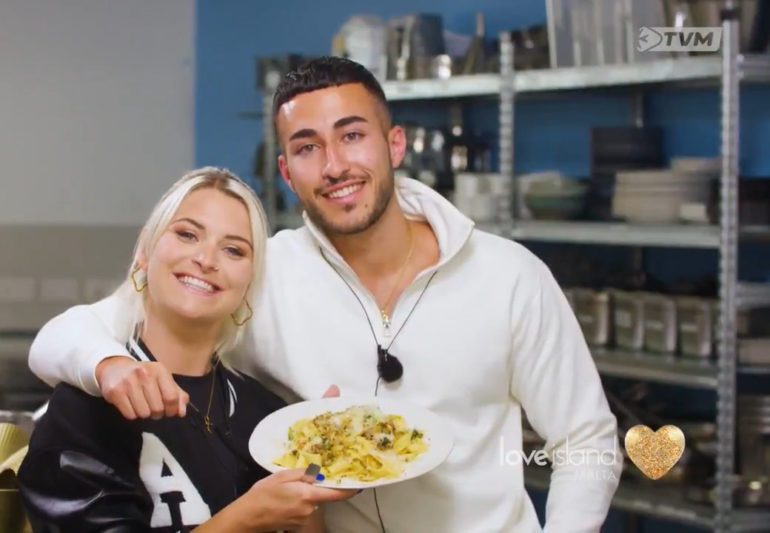 Both couples were equally up for the challenge and the dishes looked absolutely delicious and fresh to eat.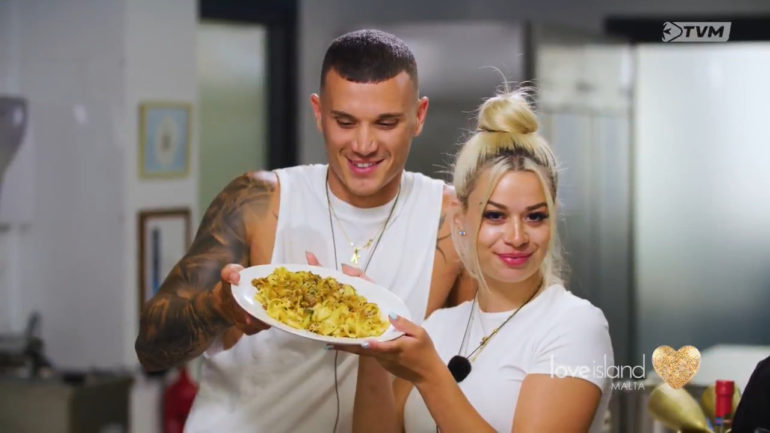 Later on, another challenge took place and things got super weird to say the least!
The girls were blindfolded and had to guess and touch the boys using a part of their bodies.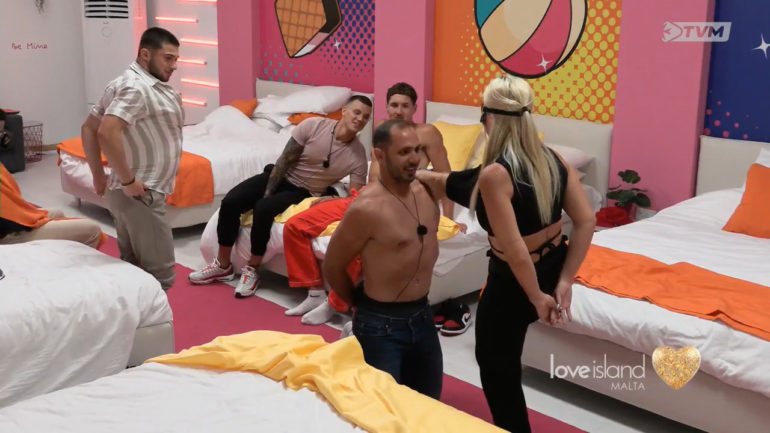 Sven and Gabrielle got into their most heated argument yet to kick off yesterday's episode.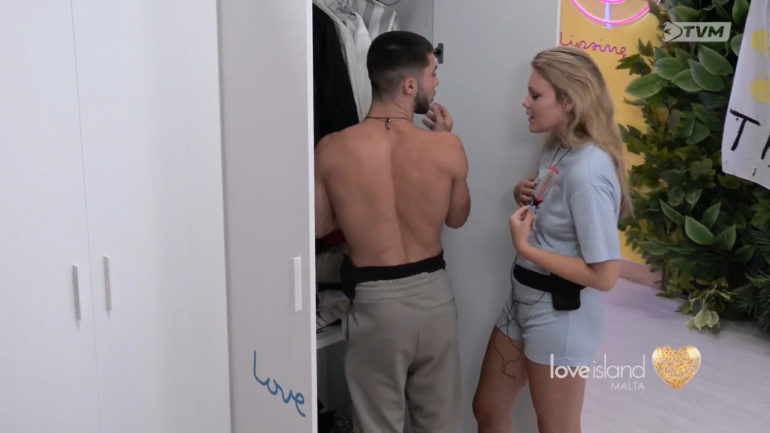 The blindfold appeared once again in the villa, this time in a game of Blind Man Bluff.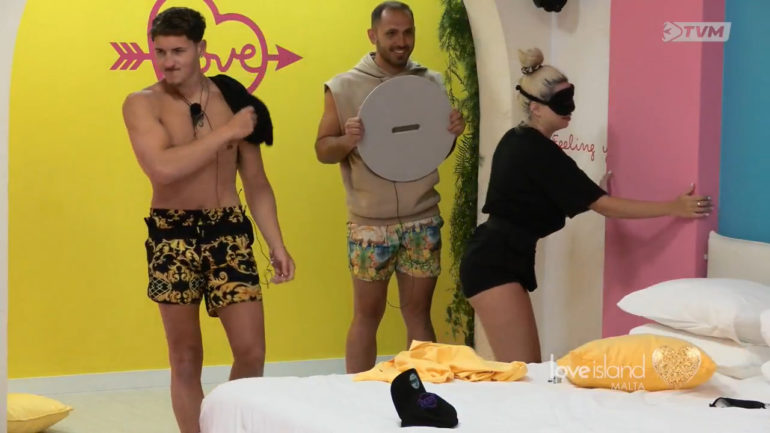 In five minutes, the islanders had to guess and catch the others blindfolded.
What followed was the social media challenge, arguably the toughest our islanders had to face.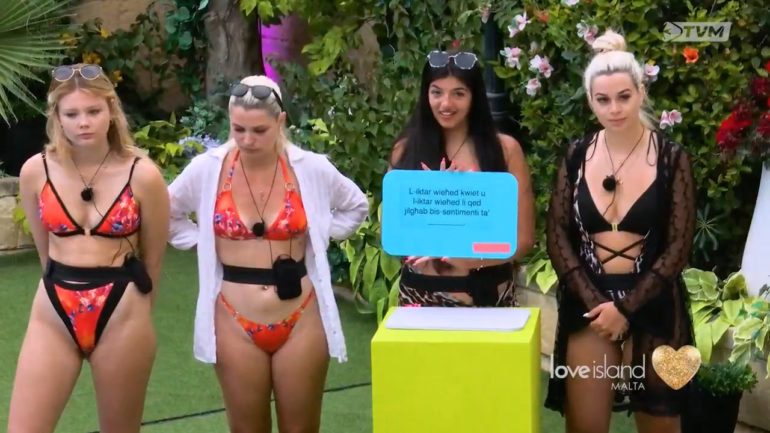 Each comment was referred to by someone, and they had to guess who it was referring to.
There were some moments throughout that were tense and some of which were quite tough to take, as the islanders supported one another.
Nicola picked Gabrielle to take her on a girl date as a reward for winning the touching challenge the previous day.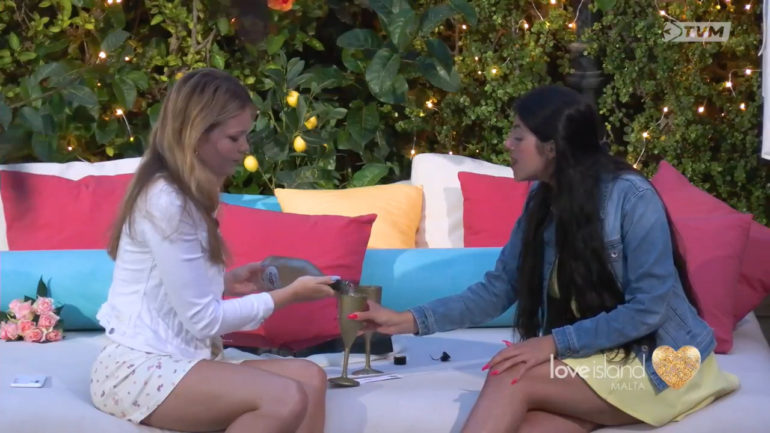 It was an emotional week for Allen and Chelsea, especially towards the end.
They argued last week and even remained friends early in the week.
Allen however wanted to take his relationship with Chelsea to the next level and she immediately accepted.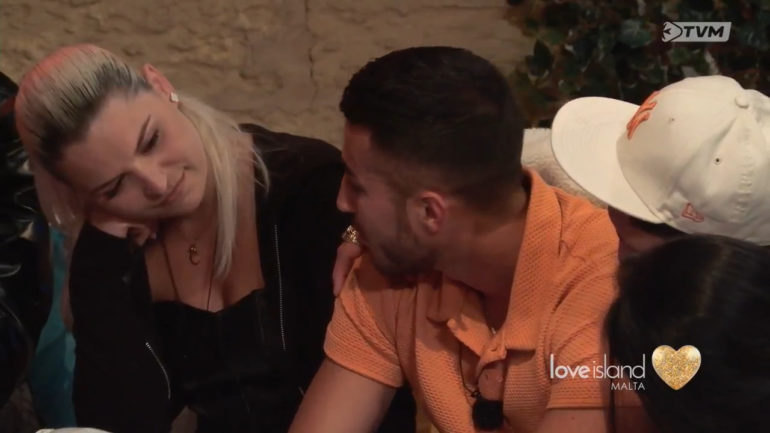 The week concluded with our islanders sitting around the firepit and it was very deep.
Everyone opened up about their regrets and gratitude.
Love Island Malta continues next Sunday at 21:00 on TVM.
What have you made of this week?
What was your favourite moment?
DM us and let us know!