Ever since Elon Musk took over Twitter it's been nothing but chaos. 
Here is a list of all the things that went down so far at Twitter headquarters.   
Lay Offs
Around half of Twitter's 3,700 employees were laid off, including the company's executives and board, making Elon the sole director.
The employees that are left have been urged to work 12 hour days.  
Days later, Musk was asking dozens of laid off employees to return because they were either accidentally terminated or because their skills turned out to be actually useful.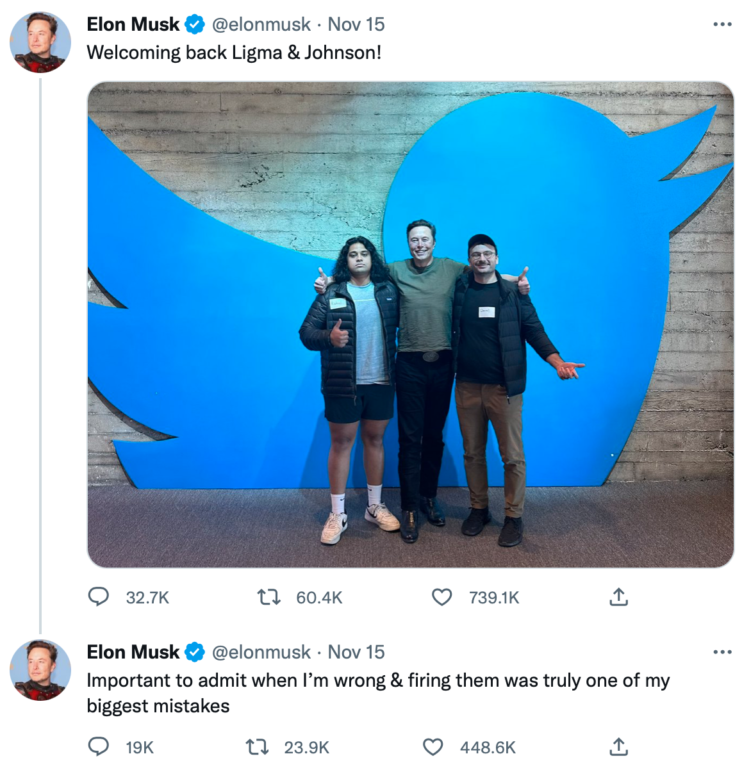 Space Karen 
Employees keep quitting as they find Elon to be increasingly unhinged. 
So much so that this was being projected on Twitter's headquarters. 
View this post on Instagram
$8 verification 
Elon is offering Twitter users a blue tick for $8 per month.  
A verification usually means that the platform has checked that you are who you say you are.
A verification mark on Twitter now means that you just bought a verification without having to be verified. 
Funnily enough, users have been creating fake verified accounts such as Fake Nintendo and Fake Donald Trump . 
The Super Mario flipping the bird (pun intended) was online for over two hours before it was taken down.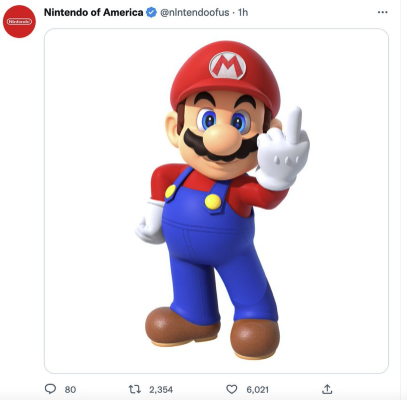 With this feature, Jesus Christ (a parody account), was also able to get verified.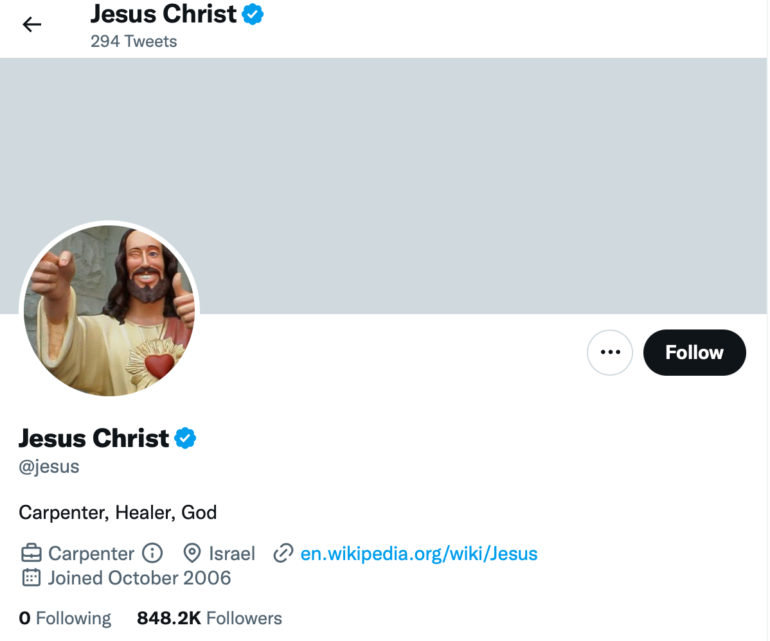 "Free Speech" 
Elon Musk says he is all for Free Speech, but multiple people who resorted to Twitter to talk against Musk's ideologies have found themselves suspended. 
Aside from Twitter users, Eric Frohnhoefer, an ex-Twitter employee has found himself fired through Twitter without any previous notice.  

Content Moderation 
Elon blamed activist groups for Twitter's drop in revenue as according to him activists are pressuring advertisers to pull their ads from Twitter since Elon has relaxed content moderation regulations.  
Elon proceeded to pledge that he would ensure that the platform is "warm and welcoming to all."
However, the use of racist terms have reportedly spiked by 500% and there was an overall increase of hate speech especially with antisemitic tweets from Ye (aka Kanye) supporters.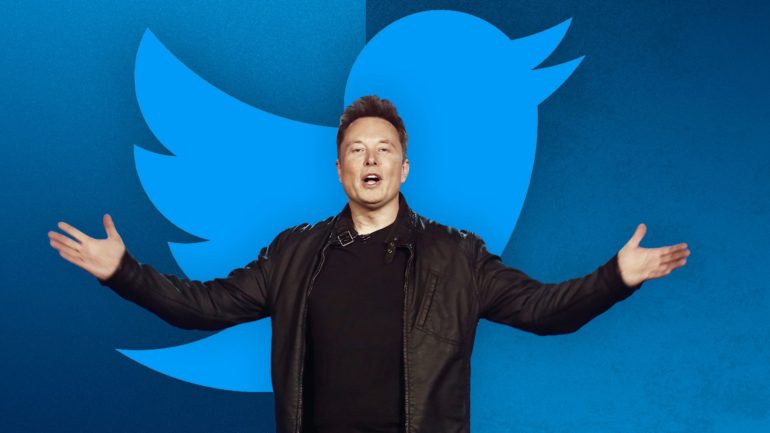 Reviving Vine 
In 2012, Twitter had bought Vine while it was still in its prime, but in 2013 marketers and content creators where shifting their support to Instagram after the platform had introduced 15 second videos as well as Youtube. 
Two Twitter engineers have been instructed by Musk to look for Vine's code but a former Vine employee has stated that doing so is a bad idea because the code is 6-10+ years old. 
Others have also said that reviving Vine would taint the wholesome qualities and memories individuals have attributed to the platform.
Back then, people where creating genuine content just for fun, something that is unrealistic in today's age due to the rise of influencers and sponsorships.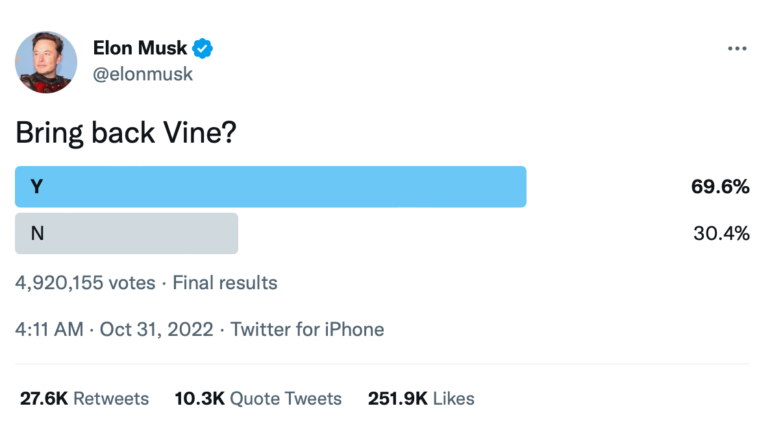 CEO no more?
Elon stated that he does not want to be CEO. 
Currently he is CEO of Twitter, Tesla and SpaceX. 
Elon states that his arrangement at Twitter is just temporary as he plans to reduce his time there and find someone else to run the company.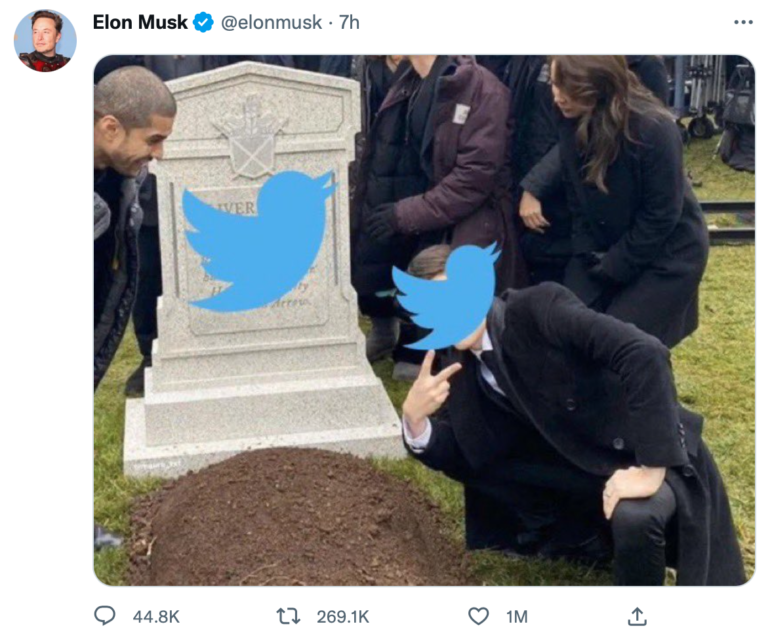 What do you make of Elon Musk's rule on Twitter ? Slide into our DMs and let us know.