In honour of Maltese Sausage Day happening on the 30th of July, here are a few ways to spice up your meals!

 
Maltese Sausage Day is going down in 3 days so we have found a variety of dishes to treat your taste buds this Saturday!
---

Maltese Sausage Pasta Bianco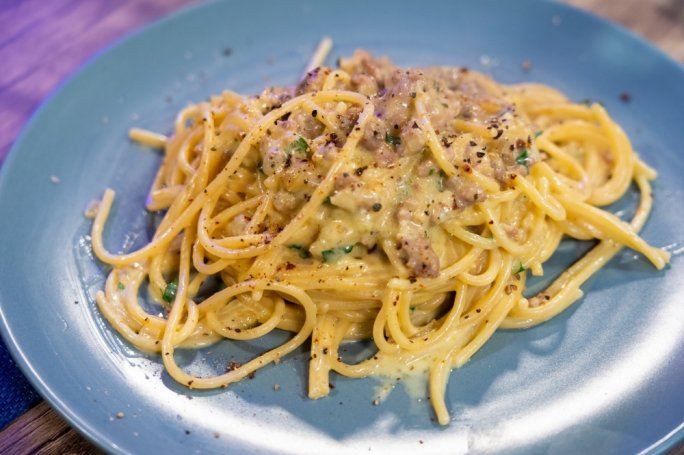 You can't go wrong with a good pasta dish, so why not try adding in some Maltese Sausage? 
This spaghetti carbonara with Maltese Sausage is a definite crowd pleaser making it great for any occasion, especially Maltese Sausage Day!  
Ingredients:
300g spaghetti

 

2tbsp olive oil

1 tsp butter

2 cloves garlic minced

1 finely chopped onion

3 Maltese sausages removed from casing & crumbled or chopped

1/2 beef stockpot

¼ cup white wine

1 tbsp honey

150 ml cream

3 egg yolks

½ cup pecorino cheese

Fresh chopped parsley

1 tsp coriander

Salt & pepper

Instructions:
Cook pasta according to package instructions. Put aside 1 cup of the pasta water before straining.

Heat a large sauté pan over medium high heat and add olive oil and butter.

Add the garlic, coriander, and onion and cook until golden brown. Add the sausage meat and cook for about 5 minutes, stirring frequently until crisp. Add the stockpot, honey, and wine and cook until reduced by half.

In a separate bowl whisk the egg yolks, cream, and pecorino cheese.

Turn the heat off but keep the pan on the burner. Add the pasta together with some of the pasta water and the egg mixture prepared before. Stir thoroughly until emulsification starts to form.

Plate the pasta and finish off with some ground fresh pepper and pecorino cheese.
---

Maltese Sausage Calzone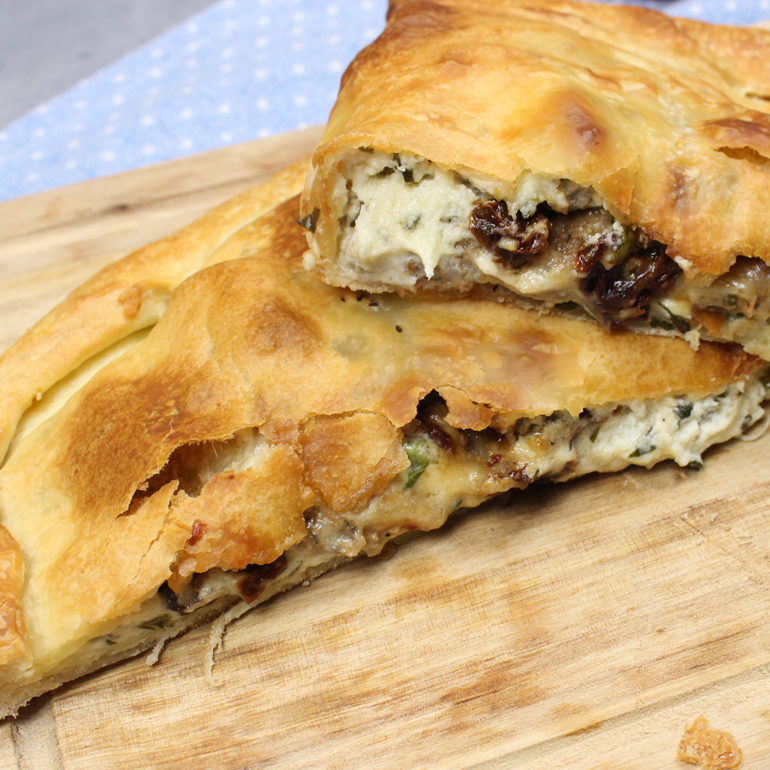 Cheesy, doughy, crispy, the perfect combination… but it's missing something, Maltese Sausage! 
 Add a little Maltese twist to this classic Italian dish!
Ingredients:
1 pizza base

1 cup ricotta cheese

1 tablespoon freshly chopped parsley

1 tablespoon freshly chopped basil

1/2 cup parmesan cheese

1/2 teaspoon freshly cracked black pepper

1 cup grated mozzarella

1 cup cooked Maltese sausage

1/2 cup sun-dried tomatoes (drained)

1 egg

Instructions:
Preheat oven to 200°C.

In a medium bowl, stir together ricotta, parsley, basil, parmesan, black pepper, and ½ cup of grated mozzarella. Stir to combine fully.

Open the pizza base

Place the ricotta mixture in the centre of the pizza base. Add additional toppings – Maltese sausage, tomatoes, and additional mozzarella cheese.

Fold one side of the dough over. Form a half moon and remove the excess dough.

Pinch and roll the sides of the dough to enclose the toppings completely.

Whisk the egg with a tablespoon of water. Brush the egg mixture over the calzone to add a golden sheen to the baked calzone.

Cut a couple slits in the top of the calzone for steam to escape.

Bake calzone on a baking sheet for 20-25 minutes or until deep golden brown.
---

Maltese Sausage Burger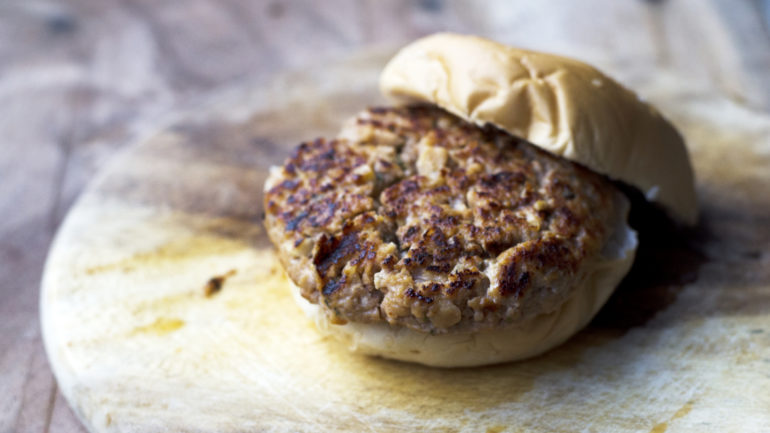 A juicy sausage patty accompanied by your favourite toppings brought together in a perfect harmony by a toasted bun, could it get any better than this! 
Perfect for a summer BBQ that will bring all the boys to the yard! 
Ingredients:
400g Maltese sausage meat;

1 medium shallot, finely diced;

1.5 tbsps breadcrumbs;

2 tsp cooking sauce

2 tsp smoked paprika;

40g pancetta;

80g mature cheddar;

4 burger buns

Some lettuce leaves

Burger Style sauce

Crushed black pepper

Jalapeños

 

Sauerkraut

Instructions:
Remove the sausage meat from the sausage casing and transfer to a mixing bowl. To the bowl, add the shallot, breadcrumbs, cooking sauce, smoked paprika, pancetta, and your favourite meat seasoning. Mix everything together very well.

Divide the meat mixture into four and use your hands to mould it into 4 small patties.

Place the burgers in the pan in the direct heat zone and cook. Sprinkle a quarter of the cheese on top of each mini burger, then close the lid and leave for 4-5 minutes until the cheese has melted and the burgers are well cooked. Rest the burgers whilst preparing the other ingredients.

Cut the buns, spoon some made for meat sauce on the base of each bun, followed by some lettuce leaves, then a burger, and some sauerkraut and jalapeño.

Serve immediately with more grated cheese on top.
---

These recipes are sure to satisfy your cravings and leave a smile on your face!
Try these recipes out and let us know which one is your favourite!