Love Island Malta has reached its final week on our shores and as usual we are here to summarise what happened.
The week began with (you guessed it) drama, this time between Andriy and Michela.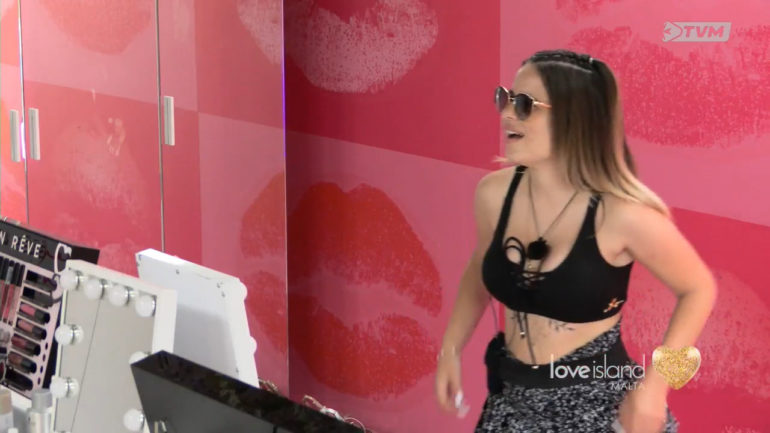 Andriy felt that Michela was becoming too attached to him, whilst Michela felt that he was too distant from her.
If you thought last week's challenges were wild, you weren't prepared for Movie Night.
The boys and girls divided themselves into two groups, and had to answer some questions.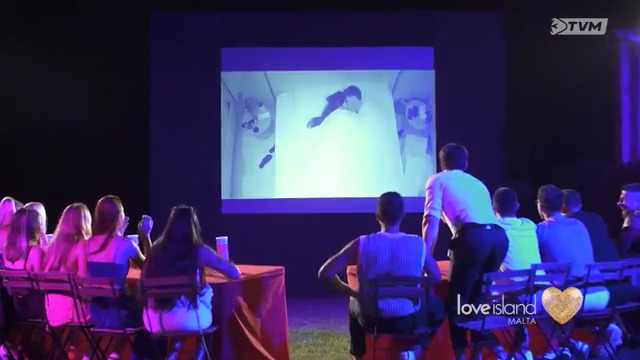 If one of them got an answer correctly, they had to choose one of the films displayed on the projector.
These were not normal movies but ones filmed inside the villa!
A rollercoaster of emotions from the islanders arose, including surprise, humor, and even anger.
After that, the islanders had a party, which they all deserved because of how long they had stayed here.
The Busker got the party started and they were excited to be there.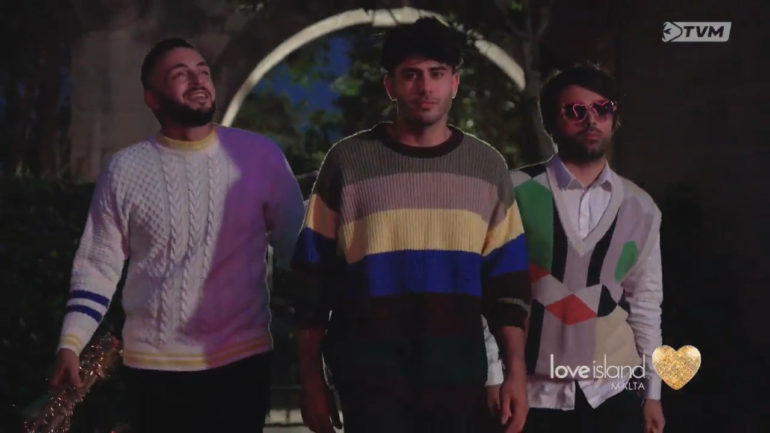 One of Malta's most beloved DJs Kurt Ziggy also turned up and got everyone dancing.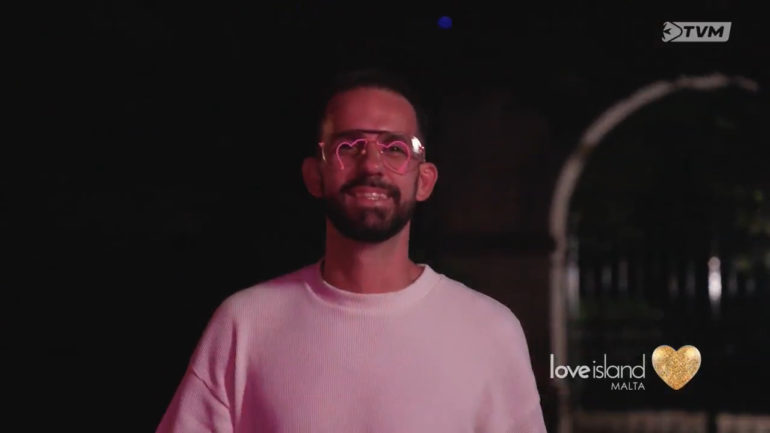 This is also the perfect time to remind you that you can book your tickets for The Love Island After Party on Saturday 1st July.
You will not only dance the night away to Ziggy's tunes but also meet with all the islanders and bombshells.
Some of our team will also be there!
While everyone was partying, Yasmin showed up unexpectedly and killed the party.
This was much to the dismay of the poor islanders!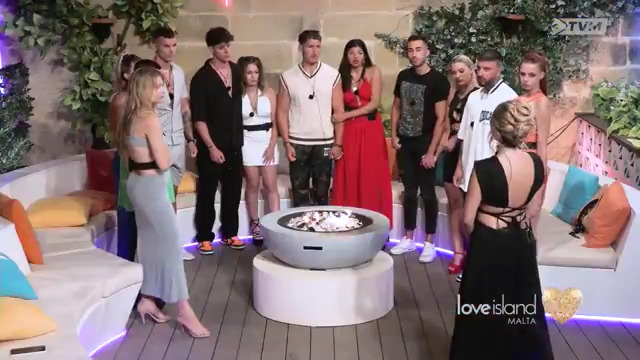 She announced that the public had voted for their favourite couple.
Michela and Andriy were the unlucky couple to have gotten the least amount of votes thus eliminated.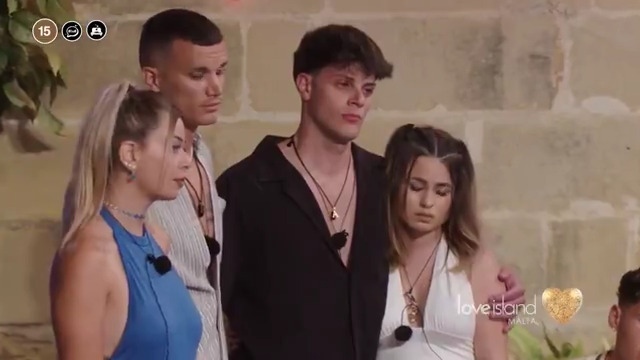 It was an emotional send off for both of them, especially Andriy.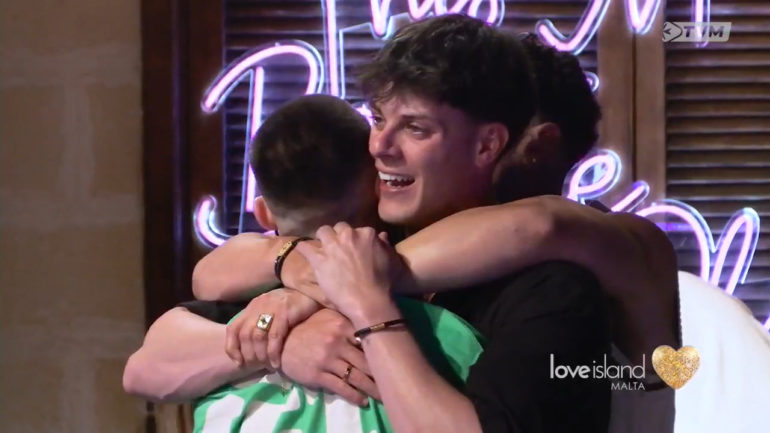 Cruyff the latest bombshell set up a small but very cute date with Mimi another very recent bombshell.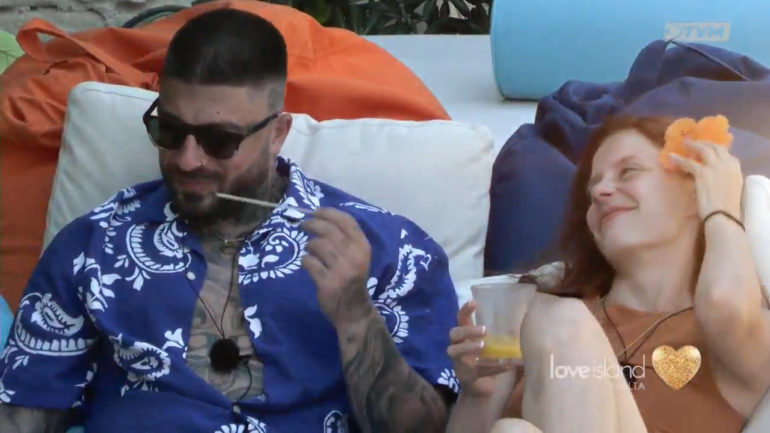 Everyone then participated in the scratch card challenge.
Matching icons with each other resulted in the winning couple spending the night in the hideaway.
Dale and Nicola won the challenge, however both had a change of heart.
Since they had already spent a night at the hideaway, they immediately volunteered and told Allen and Chelsea to go instead.
Very generous indeed from Dale and Nicola's side!
The five couples then had a one-on-one date.
Their quality time was short lived as everyone got a shocking text.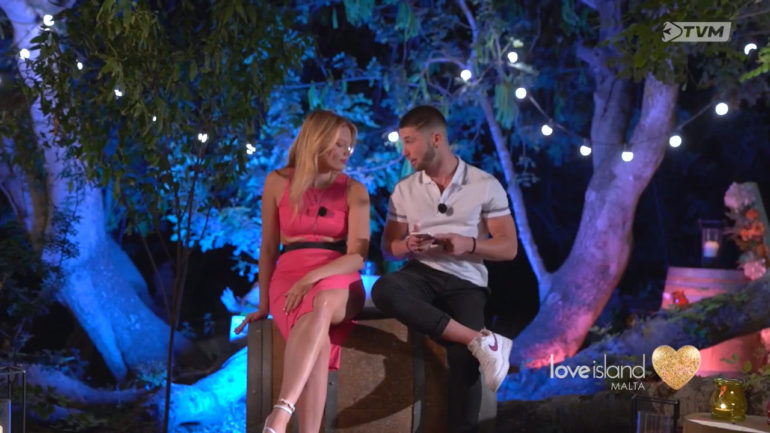 Each couple had to decide and vote for one couple, with the most votes eliminated.
With 2 votes, Mimi and Cruyff were the last couple out and sent home packing.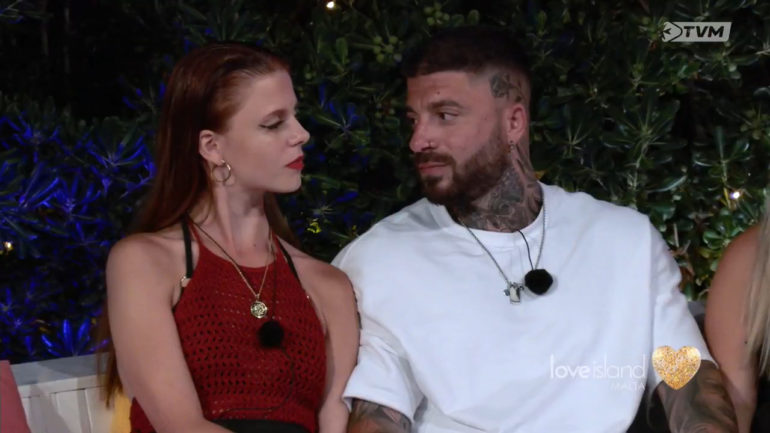 The islanders were shattered and deeply reflected on why they had taken such a decision.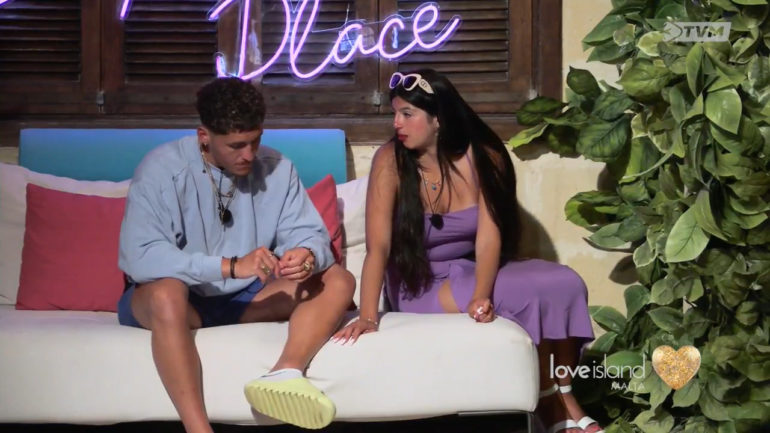 Allen and Chelsea finally had their night at the hideaway, which slipped from everyone's minds amidst all the chaos going on.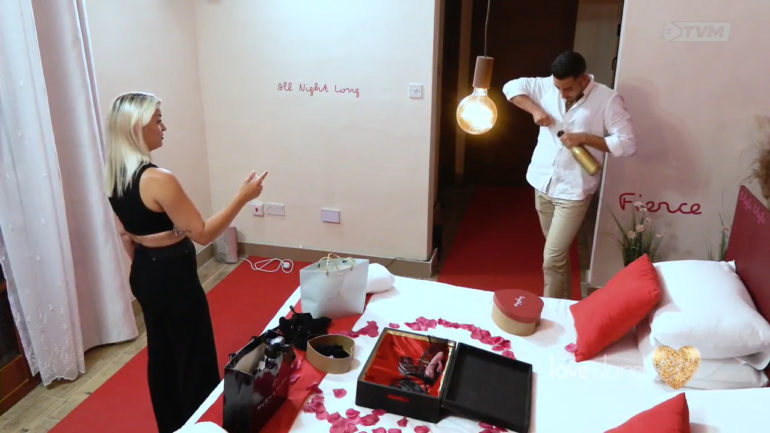 The islanders were then given a sweet surprise where their parents came to see them.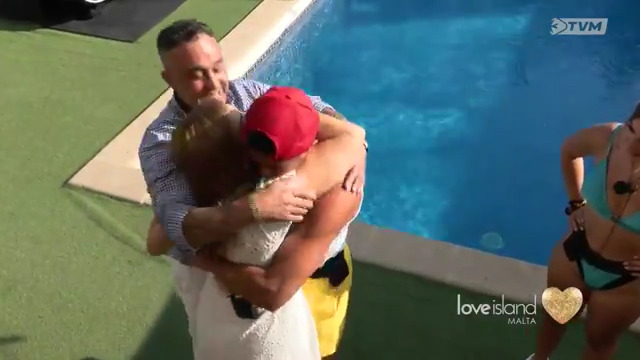 As expected, there were emotional scenes all round and each islander spent some time together.
They reflected on their journey thus far and received advice from their parents.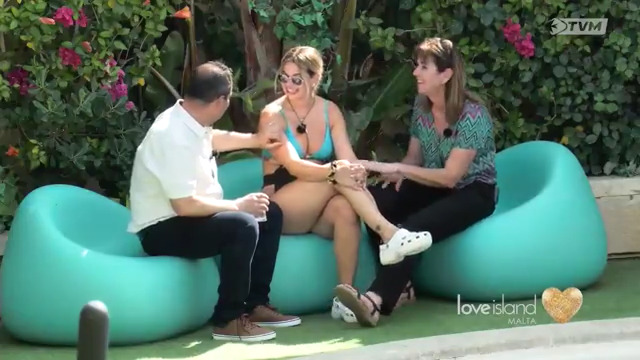 Chelsea's mom became an instant favourite jumping straight into the pool.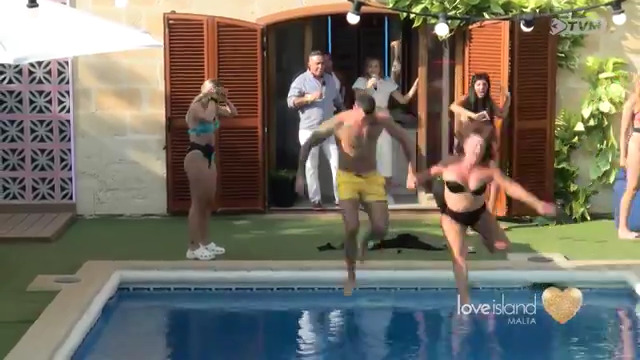 Marie later got a text, where everyone was confirmed as the four finalists.
To celebrate the occasion, they were allowed to spend the night together outside the villa at Luna Park.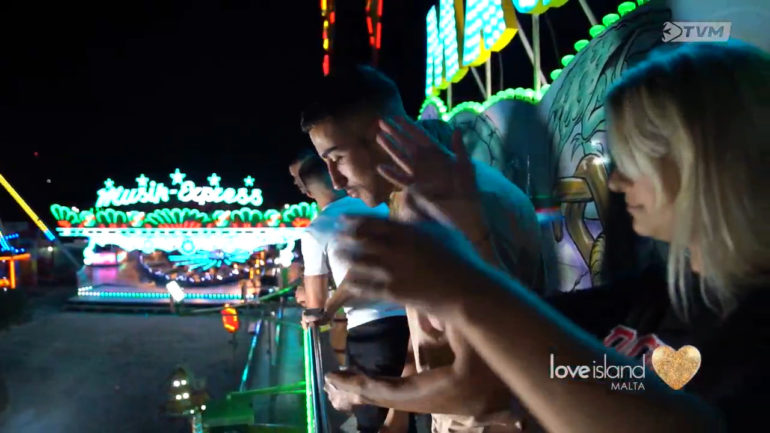 Everybody jumped on the rides and played the games right away because the theme park was only open for them.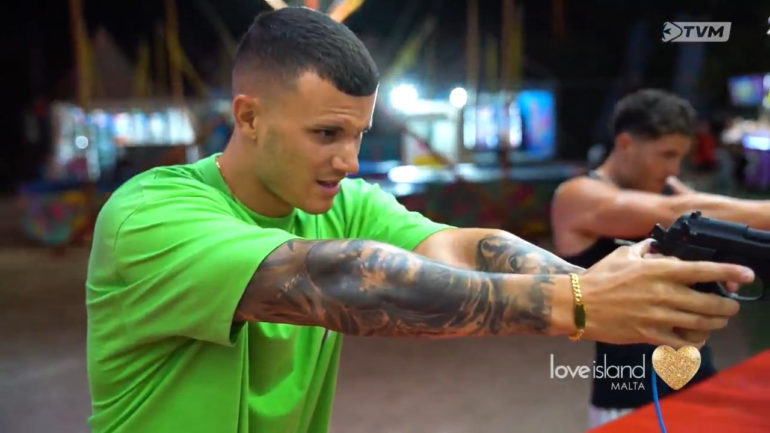 Allen, Kyle and Chelsea had a heated discussion to kick off the last episode before the final, leaving Chelsea in tears.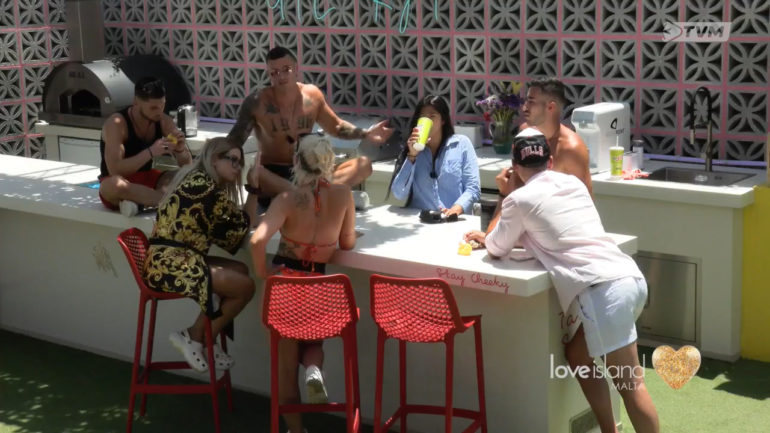 The remaining couples had their last date on the show, and it was as romantic as you can get.
For Sven and Gaby, it was a stunning date by the pool.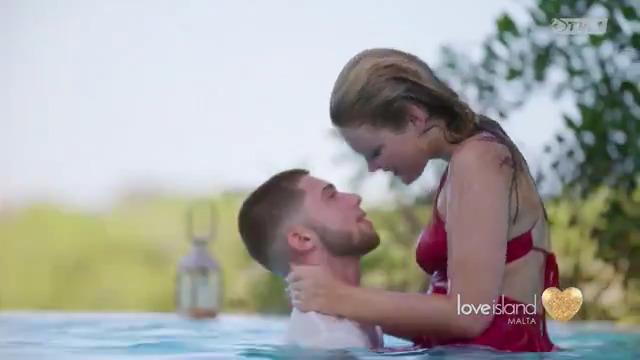 There were plenty of flowers, wine, cheese, and a small fire show.
They also jumped into the pool and shared a passionate kiss, The Notebook style.
Allen and Chelsea had a date on a boat featuring Sushi and a Martini bottle again.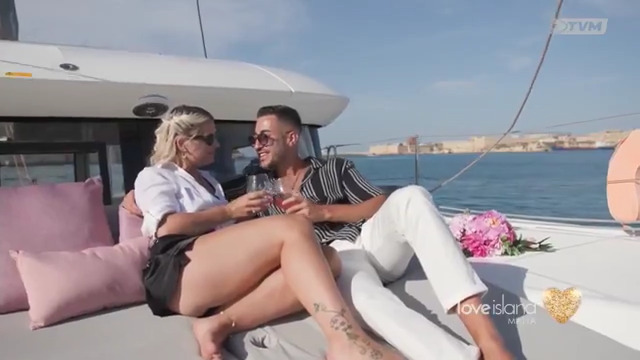 Kyle and Marie were taken to Villa Mdina and danced to the violin waltz before enjoying a fancy dinner under the lights.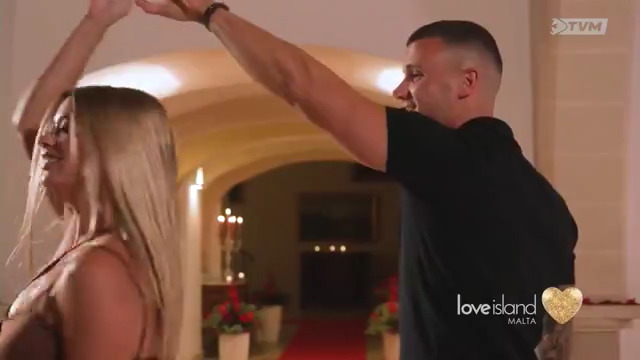 Dale and Nicola's first proper date was at an aquarium, and Dale even read a poem just for Nicola.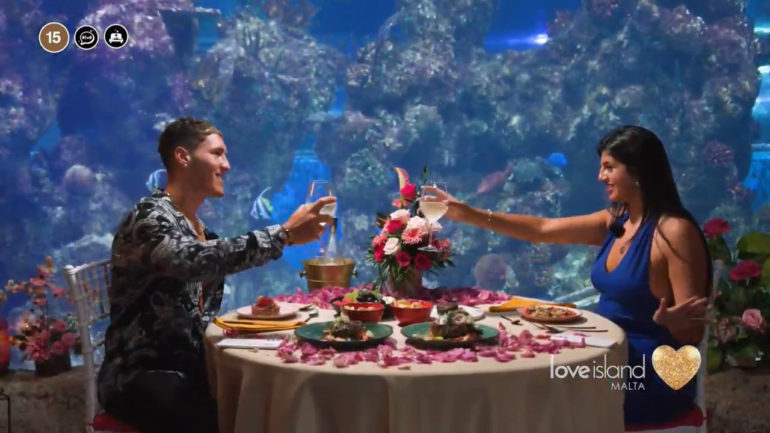 Your fate is now in your hands as you cast your vote to decide the winning couple.
Who will walk away with the 20k? Find out next Sunday at 21:00 on TVM.
What was your favourite moment this week?
Which couple do you think will win?
DM us to share your thoughts!